Where to buy real estate in Moscow? Tips for Investors
With its sprawling cityscape, Moscow offers a vibrant and diverse marketplace for property investment. Whether you are a seasoned investor or a newcomer, the Russian capital provides many opportunities. However, navigating the real estate landscape in such an expansive city can be challenging. This guide aims to share key insights and tips to help you make informed decisions on where to invest in Moscow's real estate market. If you need professional help, you can read more on a dedicated website.
Central Moscow Property
The districts surrounding the Kremlin, located within the Central Administrative Okrug, each offer unique characteristics and opportunities for property investment. Areas around Tverskaya Street are always a good investment choice, providing the convenience of having the vibrant city on their doorstep.
However, it's important to note that these prime locations command some of Moscow's highest prices per square meter. This reflects the desirability and prestige associated with living in the heart of the city. Similarly, Arbat, Kropotkinskaya, Smolenskaya, and Patriarchy Ponds to the west and Chistye Prudy to the east offer central locations and the potential for a good return on investment.
Moscow Outer Districts
While central districts have their allure, buying property in the outer districts presents a broader range of options in terms of budget and property types. Affluent clients often favor areas in the west, southwest, and northwest of the city, such as the Sokol district, Shchukina, Voykovskaya, and Filakovsky. These areas feature plenty of green spaces and a variety of property types, catering to different preferences and lifestyles.
The Sadovoye Koltso (Garden Ring Road) and the Boulevard Ring Road offer attractive options for those seeking a balance between proximity to the center and a quieter residential environment. Once the city boundaries, these areas combine historic charm and modern living. The Tagansky district, located on the eastern side of the Garden Ring, is an up-and-coming area with significant business investment. As a result, modern residential developments have emerged, attracting both residents and expatriates.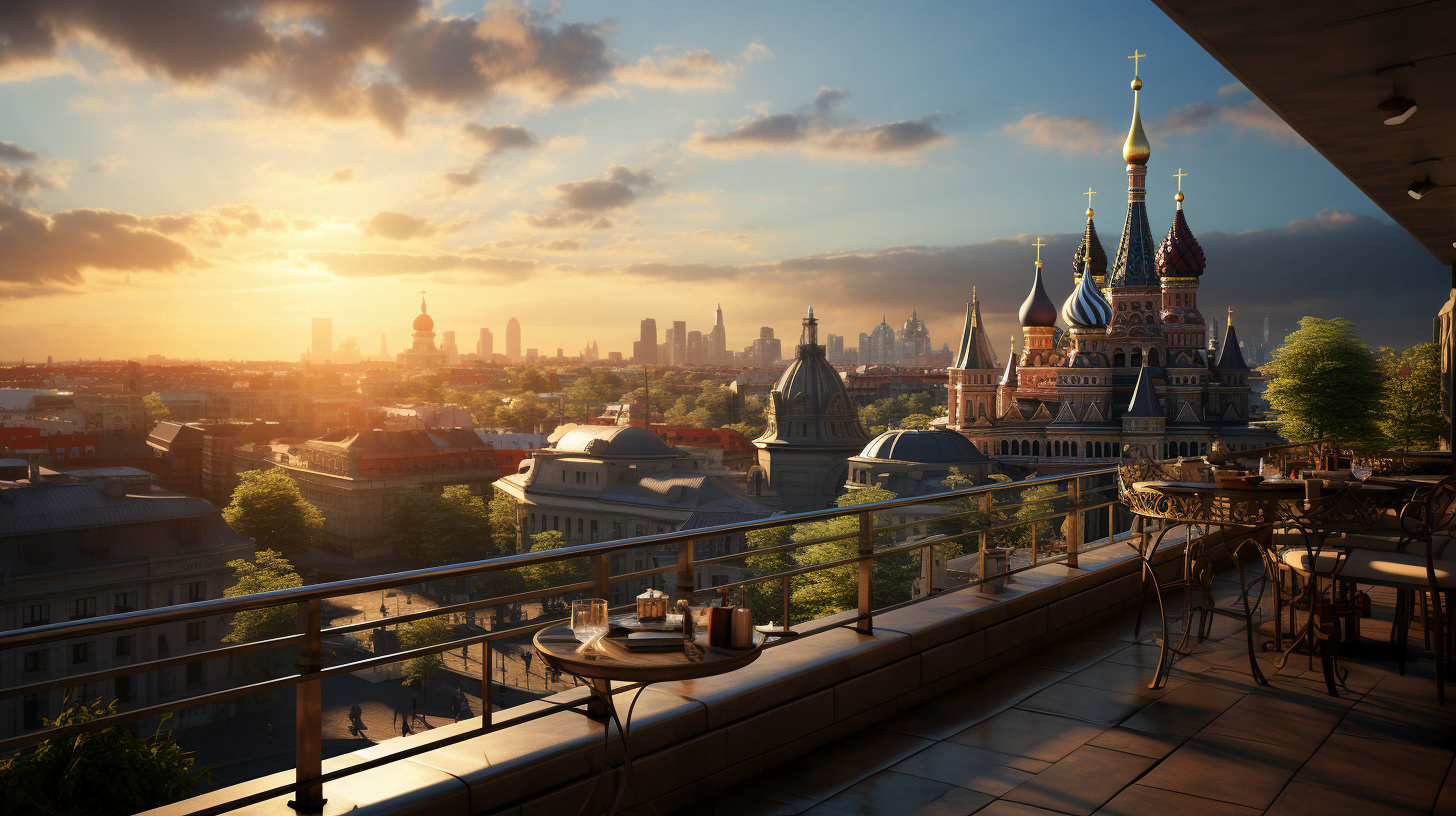 Families relocating to Russia may find the Kuntsevo/Krylatskoye district, situated west of the center near the MKAD, ideal. This area offers good access to the International School of Moscow and is considered the city's most ecological area, providing a pleasant, family-friendly living environment. Another popular residential area for expats is Leninsky Prospect to the south, renowned for its excellent selection of international and national schools.
For those seeking more affordable properties, Moscow's eastern and southern industrial districts offer opportunities to find properties at lower price points. While these areas are more industrial, they still provide good transport connections to the city center, allowing residents to enjoy additional space while remaining connected to the city's heart. To find a suitable area that meets your specific needs and preferences, consider seeking the guidance of a reputable Russian real estate agent in Moscow with local knowledge.
In conclusion, whether you're looking for a property in the city's heart, tranquil suburbs, or bustling outer districts, Moscow's real estate market likely has something to suit your needs. As with any investment, it's important to conduct thorough research and consider your circumstances and goals before diving in. With careful planning and consideration, investing in Moscow real estate can yield high returns and offer a rewarding experience.